The Story
The 'Dream Stele" is named for the heiroglyphic story it tells. I contend that the "Dream Stele story" is but numbers personified.
Thutmose a personified prince, went on a hunting expedition in the vicinity of Giza. Thutmoses calls the Sphinx "this very great statue of Khepri, "the god of the rising sun; and Khepri-Ra-Atum, that is, the sun god in all its aspects- rising, zenith, and setting.
The sun here is coordinated with yellow 33. Standing upon the yellow 33 is that totality which later becomes defined as the only begotten, its coordinance was referred to by Thutmoses as Horemakhet, 'Horus-in-the-Horizon.'
With Thutmoses head personified at green 6, was expressed by the act of sleeping just before yellow zenith (noon).
Next at the Orange cubit, The Sphinx is personified as appearing to the prince in a dream (We really know it was by formula influence) offering him the throne in exchange for clearing the sand (Orange)
Thutmoses did clear the sand, and proceeded to that red cubit as the coronation spot. He did indeed become king in the year 1401 BC. (Knowledge is Power)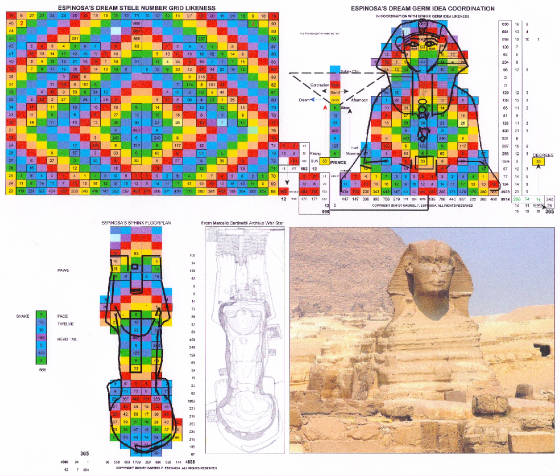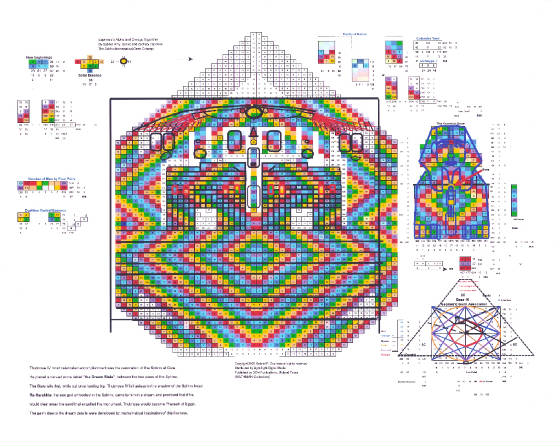 Copyright by Gabrel F. Espinosa, all rights reserved.